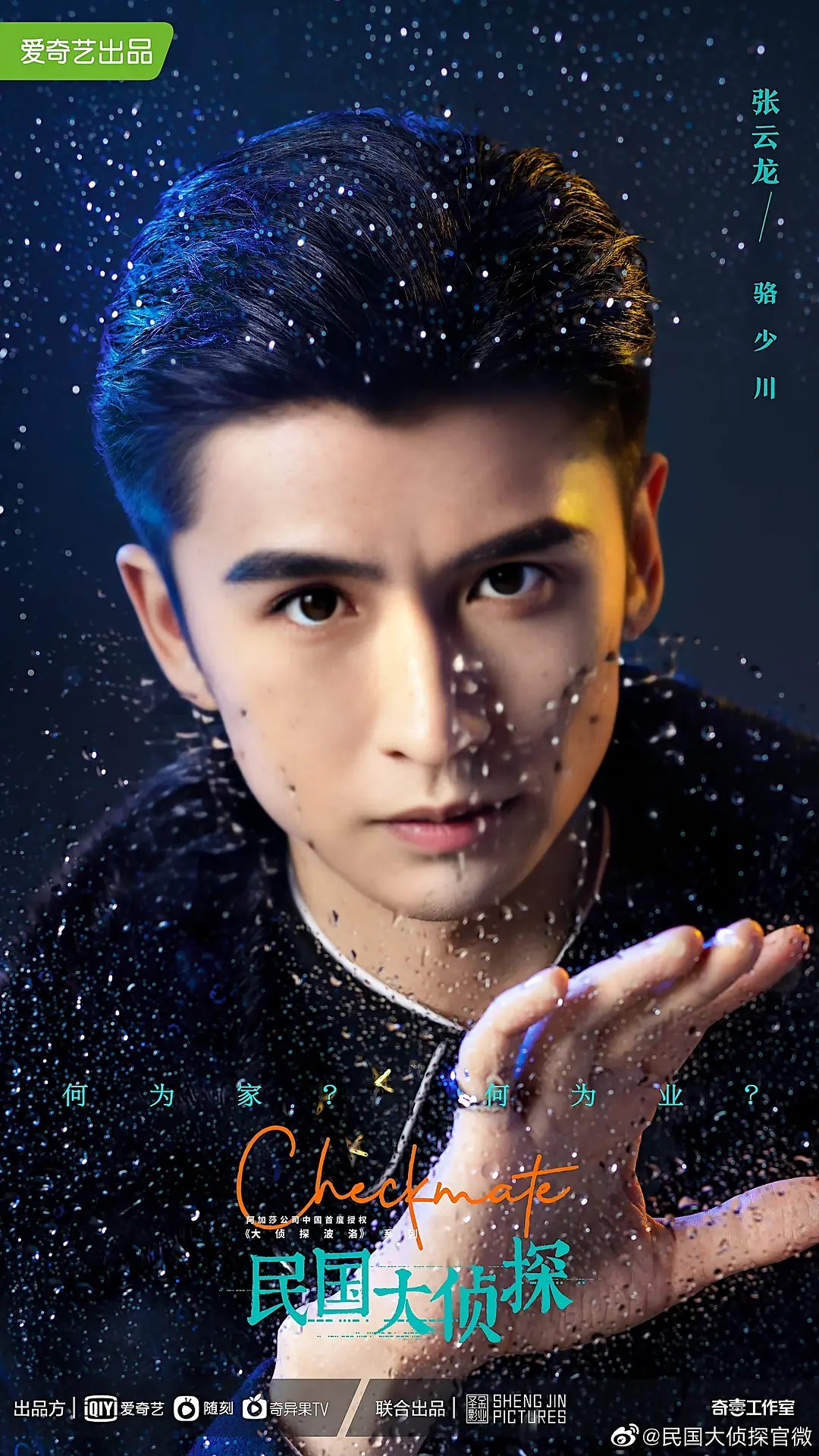 Checkmate (2022) 民国大侦探
Summary: Set in Republican Era (民国) China between 1911-1949, we follow the lawyer turned detective Si Tu Yan (ft Hu Yi Tian 胡一天) and his wealthy police best friend Lu Shao Chuan (ft Zhang Yun Long 张云龙) solve mysterious murders and crimes in the northeast city of Harbin 哈尔滨. They, along with an insightful young woman Zhou Mo Wan (ft Zhang Xin Yu 张馨予) and local reporter Jin Qi Ming (ft Xuan Yan 宣言), comprise of a motley crew to solve some of the trickiest murders in the city. Checkmate is billed as the first Chinese adaptation of Agatha Christie's Hercules Poirot and Miss Marple stories.
Total Episode Count: 24
Initial Airing Date: Aug 10, 2022
Initial thoughts [12 episodes]: This is a pretty serviceable adaptation of the adventures of Agatha Christie's Hercules Poirot and Miss Marple. It reunites Hu Yi Tian (胡一天) and Zhang Yun Long (张云龙) back together again after their surprising 2020 hit My Roommate is a Detective (民国奇探). They bring back they easy bromance and partnership back in this drama which makes it easy to draw the viewer in. The show will cover 8 "murders" or mysteries, which is quite brisk for a 24 episode show. That averages to around 3 episodes per mystery. The first mystery is an adaptation of perhaps one of Agatha Christie's most famous mystery, Murder on the Orient Express. I won't spoil the rest of the mysteries but it's fun to guess which of the stories ties to the corresponding Agatha Christie mystery.
The setting of Harbin 哈尔滨 during the Republican Era 民国时期 adds a lot of unique flavor to the drama. Being in the northeast part of China, Harbin had a mélange of Manchu, Han and European influences. The Russian influences are especially obvious in the city's architecture. This backdrop allows for some of the more "Western" mysteries to unfold in this multicultural city.
So far, it's a fun breezy watch. The acting is good, the stories are gripping (I mean, it's Agatha Christie so I don't think they will be too bad), and the fashion is gorgeous. Check it out if you enjoy some murder mysteries!
Full review after the full drama airs
Cathy