A Dream of Splendor (2022) 梦华录
Summary: Set in the Song dynasty, the story follows the lives of three women ,each with unique skillsets, who head to the capital following personal troubles and create a thriving restaurant business. The drama stars Liu Yi Fei, Liu Yan, Lin Yun Er and Chen Xiao.
Overall rating: 8.5/10
Initial thoughts [after 14 episodes]: The drama just aired on June 2nd and I am absolutely obsessed. It is without a doubt my favorite drama this year and that is high praise. It is the first time in 16 years that Liu Yi Fei has acted in a historical Chinese drama and the only way to describe her is stunning. Her chemistry in the drama with Chen Xiao is one to reminisce about and her storyline with her two close sisters are heartwarming as well. The costume and set design truly bring you to the colorful world of the Song Dynasty capital. It is NOT a drama to miss! There are certainly small issues here and there with pacing but overall, a captivating and engaging drama.
Overall thoughts [after watching the full drama]: This drama deserves a solid 7.5 and then I'm adding a full 1 point just because I am in awe at just how beautiful Liu Yi Fei is. (For this review I cannot help but post a bunch of drama photo of her and the rest of the cast). I seriously cannot describe how much of a treat this drama was just for the elegance and grace exhibited on screen by Liu Yi Fei. This is certainly by no means a perfect drama nor do I think it will be a classic compared to the likes of Nirvana in Fire or Empresses in the Palace. I would even rank this below Ode To Joy in terms of drama quality but that does not mean I did not thoroughly enjoy this drama. For me, it was a light hearted, sickeningly sweet and surprisingly serious story of young women hoping to change the world's view of themselves in the capital during the Northern Song dynasty.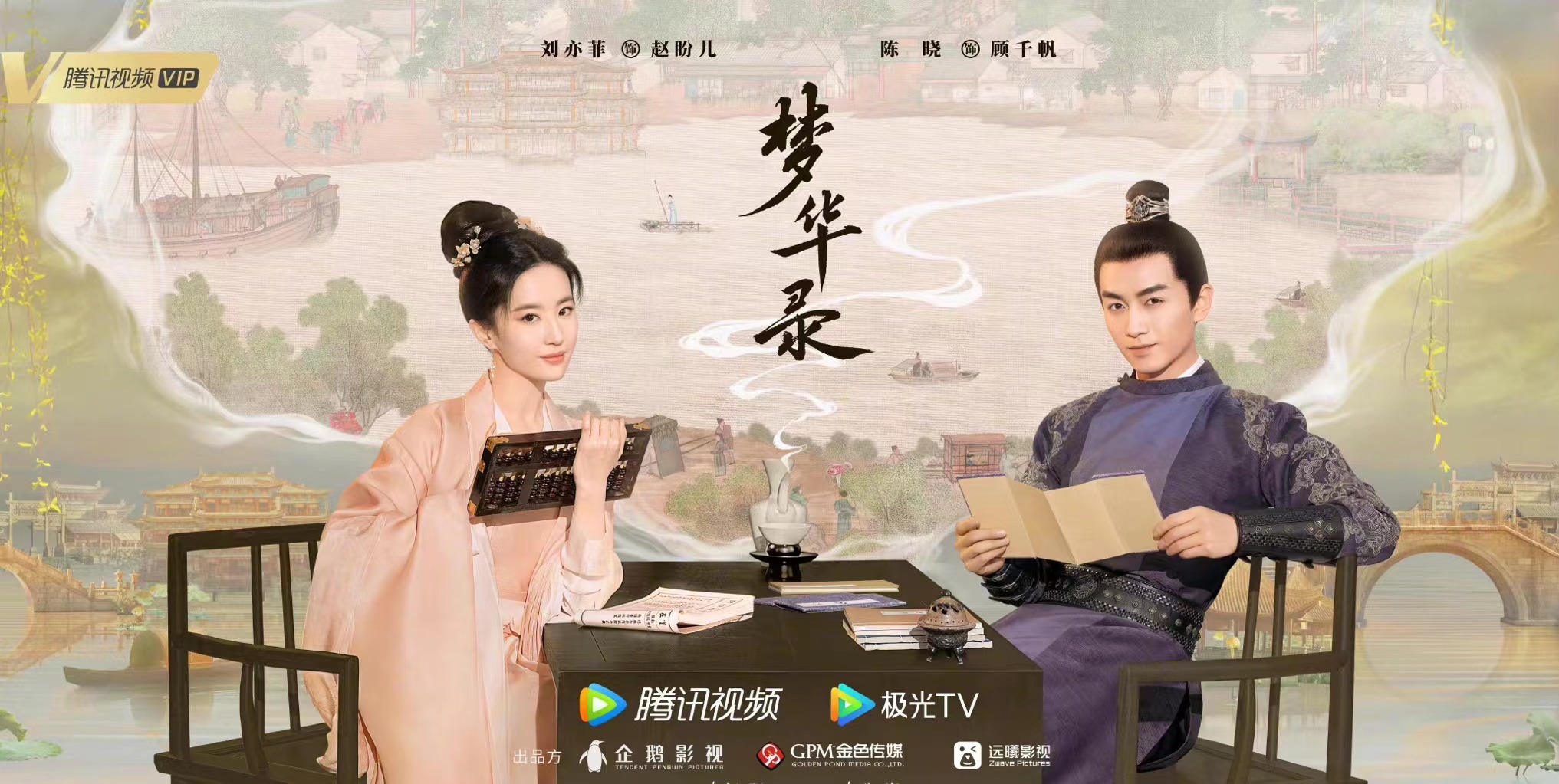 Story: The drama is loosely based on the story Zhao Pan'Er Feng Yue Jiu Feng Chen 赵盼儿风月救风尘 written by Guan Han Qing 关汉卿during the 17th century. The story tells of Zhao Pan'er 赵盼儿 saving her friend, Song Yin Zhang(宋引章), from her abusive and philandering husband Zhou She, 周舍,using her wiles as a woman to save her friend. The drama name in Chinese, 梦华录, A Dream of Splendor, comes from 东京梦华录, Eastern Capital: A Dream of Splendor written during the Song dynasty that is a memoir about the lives and wonders of people during that time. (We talked about this quite a bit in our podcast series on the Story of Ming Lan).
Set during the Northern Song Dynasty, the story follows the lives of three women (shown below) and their trials and tribulations in ultimately running Yong An Lou, one of the largest restaurants in Kai Feng.
Zhao Pan'er 赵盼儿 ft. Liu Yi Fei 刘亦菲
A young woman with many talents and the owner of a small tea parlor. She heads to Kai Feng, the capital of the Song dynasty to speak to her betrothed after learning he had passed the imperial entrance exam and wants to take her in as a concubine rather than wife. She was the daughter of a general who's father committed a crime that resulted in her status as a citizen fall from daughter of an official to the lowest aka Jian Ji 贱籍. The drama's youtube english version translates this to Pariah status which I don't think is strictly right. Think of them almost as slaves. Women in particular in this class were seen essentially as prostitutes and had very little rights or ownership of themselves. Luckily, Pan'Er was "removed" from this class with the help of her father's old subordinates and she is now a shop owner. Her background of having been in the lowest class is an extremely important point of contention in the drama.
Sun San Niang 孙三娘 ft Liu Yan 柳岩
A 30 year old woman who has the strength of an ox and the incredible cooking abilities. Sun San Niang was heartlessly divorced by her husband whom she worked tirelessly to save money for to start his business and was ditched by her teenage son. Left without a hope in the world and nothing left to lose, she accompanies her good friend, Zhao Pan'Er to the capital to start a new life.
Song Yin Zhang 宋引章 ft Lin Yun 林允
One of the best pi pa artists out there, Yin Zhang struggles with her identity due to her class. She desperately wishes for someone to help her out of her status in jian ji and is whisked away by Zhou She who subsequently abused her. After being rescued by Pan'Er, she also joins the ladies to start a new life in the Capital where she dazzles listeners high and low with her impeccable pi pa skills.
What I liked:
A feast for the eyes: Have I gushed enough about how beautiful this drama is? In my mind, its beauty does not lie in the dazzling gleams of jewels and extravagant clothing we've grown accustomed to in palace dramas. Instead, it seeks to have a more understated and elegant air. The director in behind-the-scenes clips stated they wanted to film in locations with plenty of water which is evident throughout the drama with small little boats that people used everywhere. It added a sense of calm and serenity that also showcased the charm of historical China. The costume were also explicitly designed to be as floaty as possible which came into great effect whenever Liu Yi Fei (Zhao Pan'er) danced (as you see below).
That brings me to my next point. Liu Yi Fei. I have watched Liu Yi Fei growing up. She hasn't starred in many dramas but the ones she did film definitely made an impact – Chinese Paladin 仙剑奇侠传 and Return of the Condor Heroes 神雕侠侣. In China, she has the moniker of 神仙姐姐 or Goddess Sister for how stunningly beautiful she is. Her poise and composure is rarely matched in the Chinese entertainment industry and I just could not tear my eyes away from her in this drama. Her dancing doesn't seem forced but actually as if a goddess has come to earth to dance.
History lover: The drama does try in several episodes to show off important elements of Chinese history. In episode 16, we are treated to an entire episode dedicated the art of tea making during the Song dynasty. We actually already touched on this in our podcast series for The Story of Ming Lan but it even more beautifully brought to life. Fun fact, the dancing that Pan'Er does was improved by Liu Yi Fei which I thought added a lot to the scene. There are many other examples in drama where the director clearly wanted to share the vast wealth of culture and history that China has to offer.
Various facets of Women: The drama's key theme is that just because you're born of a certain status does not mean you are not able to make a name for yourself. This is evident in the journeys of the three women, Pan'Er, San Niang and Yin Zhang. Each woman has their strengths and weaknesses which ultimately makes them human. Often times dramas want perfect humans but that's not realistic. While certain scenes were frustrating, it did make the journey for these women seem more deserved.
What I particularly enjoyed about this drama is that it once again emphasized that women are appreciated by having their own skills. Women should not simply rely on men resolve their issues. Pan'Er could dance, could make tea, could play soccer, could gamble, could run a restaurant. That did not make her overbearing but instead, only more impressive. San Niang may not have been educated, but she had her strength and cooking skills that no one can take away from her. Similarly, Yin Zhang's pi pa skills were enough for her to actually be quite wealthy despite what it meant to be a musician. The key takeaway for me is that women should strive to be the best for themselves and not just for others.
The drama also did not push the same beats we've seen where women turned behind each other's back. Take Zhang Hao Hao over here. One could expect that she feels threatened by Song Yin Zhang as the new belle of the capital but no, she took one look at Yin Zhang and decided to partner with her.
Mature Relationships: The romance of this drama is also quite relaxed. How Zhao Pan'er and Gu Qian Fan interact is so natural that you truly believe they're in a relationship. There's no slow, drawn out takes for kissing scenes which is so cliche. I could have a whole 20 more episodes of just their day to day. Once they solidified their relationship, the only word to describe them is "sweet". What people say about their relationship is that it is very "adult" which makes sense since their portraying older individuals and it shows.
The drama also highlights the abuse and neglect women undergo in relationships. All three of these women, San Niang, Yin Zhang and Pan'er endured hardships in their relationships before settling into who they truly are.
Fantastic supporting cast: I cannot say enough about how adorable the supporting cast are especially Chi Ya Nei and He Si. They provided literal tears of laughter in certain scenes. They are legitimately adorable and hilarious which makes this drama all the more fun.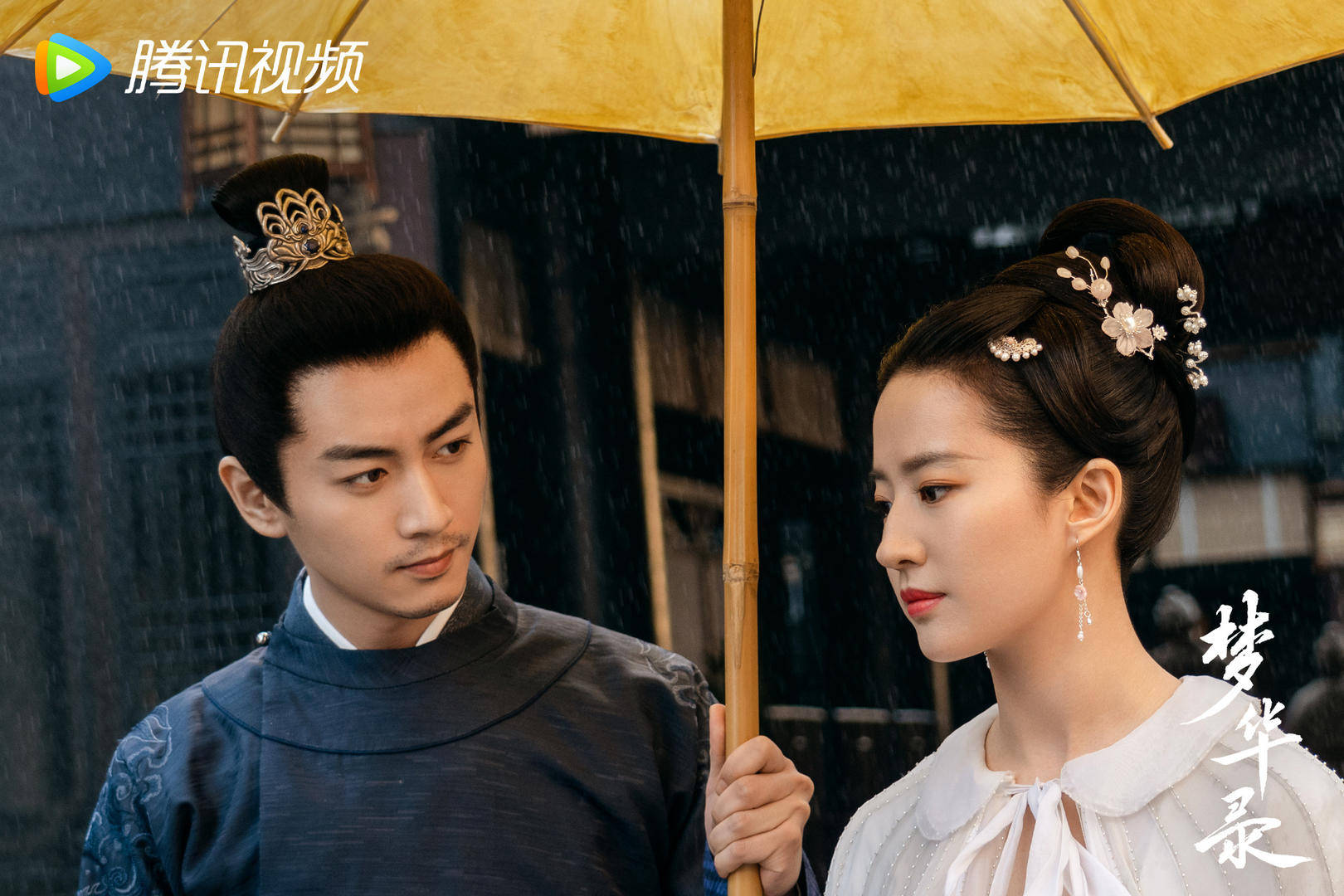 What I didn't like:
The OST: Ok, I thought the soundtrack was just FINE. The thing is, the soundtrack is sung by Jane Zhang and Liu Yu Ning, two of the most popular artists today for singing soundtracks. I think I just had higher hopes for this drama to have an exquisite soundtrack but unfortunately that is not the case.
Middle of the drama dragged on a bit: Yin Zhang's arc or storyline of growing a second time I thought wasn't wholly necessary. Indeed, fans of the show piled on their criticism for the days those episodes aired. While I really appreciated the end version of Yin Zhang we got afterwards, I wish we didn't have to endure the second growth arc. While that was happening, Gu Qian Fan underwent his own cowardly struggle which in my view was not needed. I understand the director wanted there to be payoff between Pan'Er and Gu Qian Fan afterwards but still.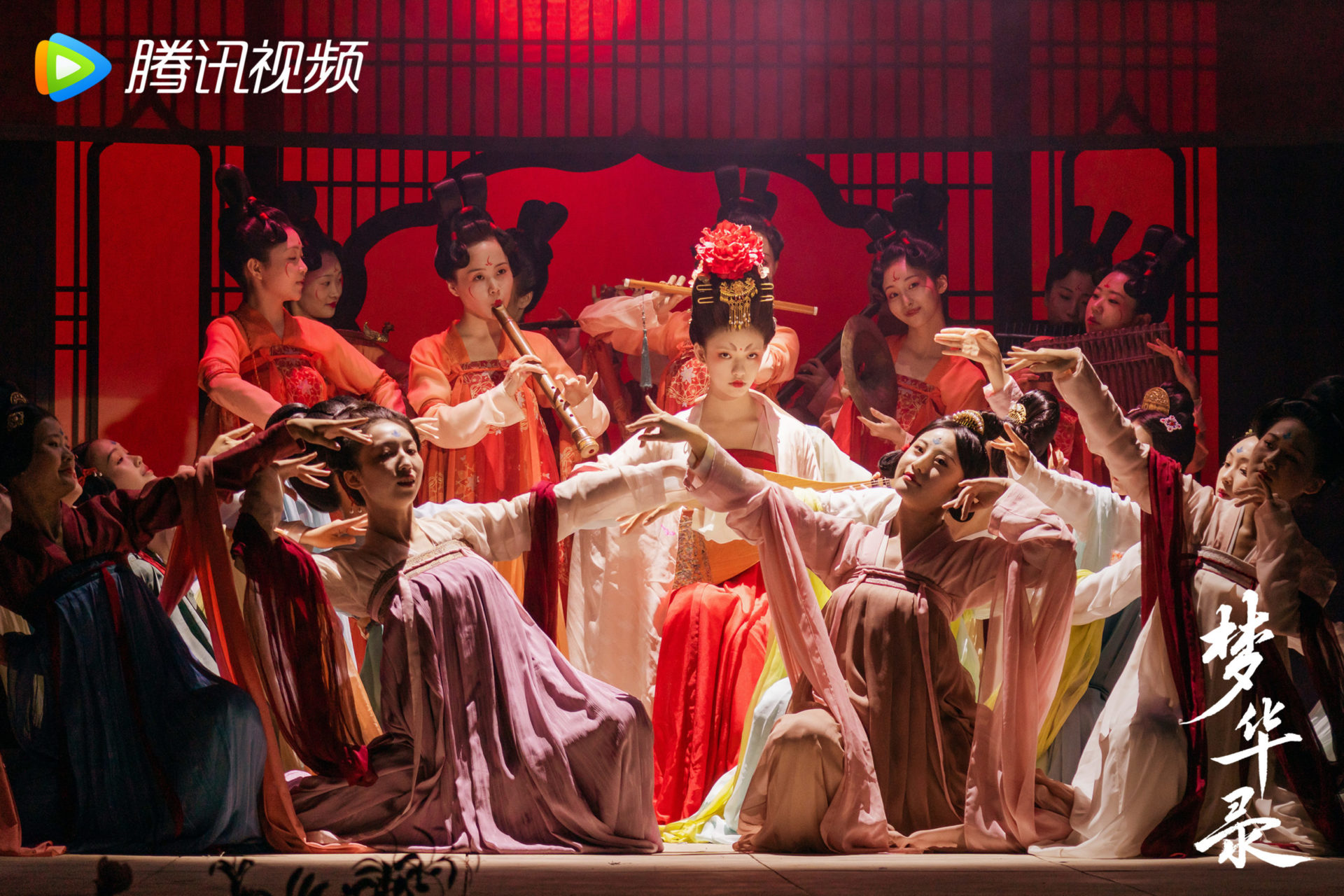 Let us know what you think!
-Karen