City of Streamer (2022) 流光之城
Summary: Feng Shi Zhen, starring Jing Tian, takes up the guise of a private tutor to the Rong family children on her quest for revenge against the Rong family for burning down her home. There, she meets the handsome Rong Jia Shang ft Xu Wei Zhou.
She uses spy craft learned from the mysterious Meng Xu An ft Jing Chao at the Rong family mansion to uncover the truth about the fire that changed her life.
As the mysteries unfold, Feng Shi Zhen finds the secrets of her past that come to a head in her feelings with Rong Jia Shang.
Drama rating: 7/10
Overall thoughts: An adequate romance drama based off a novel of the same name. Jing Tian's Feng Shi Zhen is a well thought out, independent and capable woman that stands her ground in the face her handsome and wealthy student, Rong Jia Shang. The drama shines in its intriguing plot that twists and turns. It doesn't shy away from many realities of women at that time, some hard hitting subjects while also espousing key ethical values. The drama suffers from a somewhat slow pace, its voice dubbing and wooden acting, particularly from side characters.
I'm very biased now when it comes to Jing Tian after her renaissance in Rattan last year which I adored. After she changed how she drew her eyebrows, her beauty shot through the roof so I immediately decided I should chase this drama. The reality is that City of Streamer flew under the radar while it was airing back in February but I think it deserves some more recognition. There was not much promotion for Liu Guang Zhi Cheng 流光之城 though I consider it a sleeper drama of modest success. While everyone was blasting Mirror: A Tale of Twin Cities, 镜*双城 which was an elaborate production by Tengxun, City of Streamer ended up with overall more online viewership even though it's obvious it was a smaller production. The reason being is the overall better story and refreshing characters.
I binged the first 12 episodes over a weekend and then binged the book in like 2 days. The drama follows the book rather closely which is to its benefit because the conflict in the book is well thought out and the characters contained refreshing personalities. However, this does mean I didn't feel there was as much "acting" for many of the side characters because dialogue carried much of the story in the show. The voice dubbing also made the characters rather wooden which was my primary gripe.
Story
Jing Tian 景甜 plays Feng Shi Zhen 冯世真, a 23 year old woman from Shang Hai during the Republic of China era (think 1920s/30s). She is a brilliant woman with many skills including English and Math. She is hired by the Rong family, the wealthiest family in Shanghai at the time, to tutor the three Rong family children. They include the 20 yr old Rong Jia Shang 容嘉上 played by the handsome 许魏洲 and his two younger sisters, Rong Fang Hua and Rong Fang Hua.
While seemingly a simple tutor of no background, Feng Shi Zhen's real motive in going to the Rong household is to uncover the truth about why her home was burned to the ground. Evidence of the fire points to the head of the Rong family, Rong Ding Kun. Helping her on this endeavor to seek revenge is a mysterious man named Meng Xu An (ft Jing Chao) who trained Feng Shi Zhen in spy craft and manipulation after the fire.
Feng Shi Zhen's task is to make Rong Jia Sheng develop feelings for her to better help her gather intel while living in the Rong family mansion. While she is successful in securing his attention, she is also surprised by his earnestness and good heart. Even though he comes from a wealthy family, his aspirations are in the sky and to be a pilot. Unfortunately, despite his feelings for Feng Shi Zhen, he is caught between his feelings for her while faced with an engagement to a powerful woman and a relentless ex-girlfriend.
Meanwhile, the closer Feng Shi Zhen gets to understanding why Rong Ding Kun caused the fire in her neighborhood, the more she realizes that Rong Ding Kun's past is interconnected with hers. This connection was known by Meng Xu An who had been using Feng Shi Zhen to enact his own revenge. As the story unfolds, the relationship between Feng Shi Zhen and Rong Jia Shang also go for a turbulent ride as they are faced with possibly irreparable differences.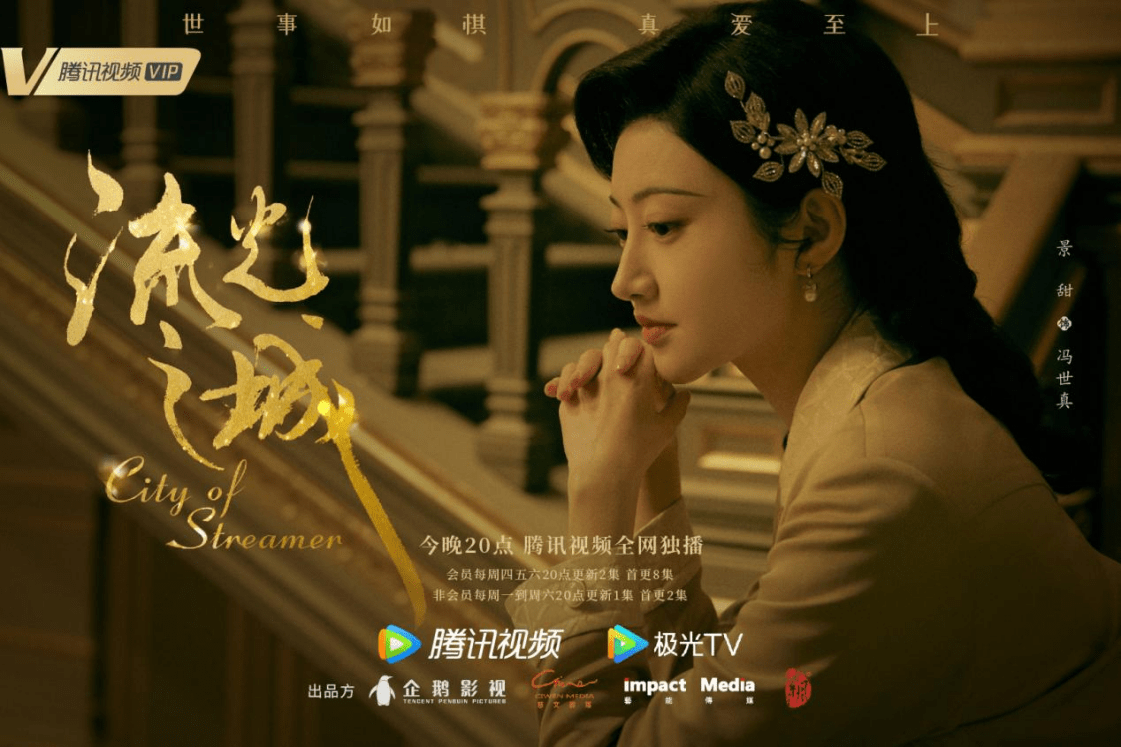 What I liked: First of all, in this drama (and in real life), the woman is older than the man. Woooo. I feel like that's been a trend gaining steam in Chinese media right now but a thoroughly enjoyed the relationship that unfolded where Rong Jia Shang was the one who was acting impulsively and primarily by emotions vs Feng Shi Zhen who was calculating pretty much each step of their initial interactions. This is such a difference from any number of romance dramas we've seen where it's the opposite.
Furthering this thought, while Feng Shi Zhen ultimately did start developing feelings for Rong Jia Shang, she was very clear headed in not accepting his feelings for very practical reasons. He's the eldest son of the lavishly wealthy Rong family; he cannot decide who he chooses to marry because his marriage is a business contract. And indeed, just as he is declaring his love to Feng Shi Zhen, in the next beat, he's getting engaged to the wealthy Du Lan Xin. Feng Shi Zhen knows what she wants in a relationship which is not to be someone's interest for a fleeting moment but since Rong Jia Shang cannot give her that, she rejects him numerous times. Every time she does, I'm like YAS, make him work for it!
What I also appreciated was why the feelings between the two main characters started developing, especially on Feng Shi Zhen's side. It's clear that even though Rong Jia Shang is wealthy and could have anything he wanted in the world, he has a ethical boundary that he will not cross. After he discovers that his father crossed many boundaries to amass the wealth they've enjoyed, he actively works to undo all of it even at the cost of his money and status in Shanghai. Why wouldn't someone like Feng Shi Zhen be attracted to a man with that sense of justice. Both of these characters are family oriented and capable in their own right and as the story progresses, why their paths crossed became clear.
The character that I enjoyed the most though in this drama is Meng Xu An who is played by Jing Chao. All I can say is, damn Jing Chao. He is HOT in this drama. He plays a more mature and calculating man who is also fabulously wealthy but tortured by the trauma his sister endured at the hands of Rong Ding Kun (Rong Jia Shang's father). Because of the hardships he suffered growing up, he became this manipulative person who used Feng Shi Zhen from the beginning to get back at Rong Ding Kun. The book made it more clear that the way he used Feng Shi Zhen was rather despicable -he thought Feng Shi Zhen and Rong Jia Shang were siblings and wanted them to have an incestuous relationship as revenge. In the drama, they cut that knowledge from him to make him not as bad.
In the drama, whenever Meng Xu An walks into the room, he has this level of swagger and confidence about him that you cannot help but draw your eyes to him. While I do think Xu Wei Zhou is handsome, it's a matter of taste. It's almost as if you're comparing Tom Holland and George Clooney. Both handsome men but have different styles.
In any case, a number of fans are sad that Feng Shi Zhen didn't end up with Meng Xu An, and just by looks and stature alone I completely see why, but Feng Shi Zhen and Rong Jia Shang both have ethical boundaries they will not cross which make them a better match based on values. Meng Xu An does not have those ethical boundaries which means that no matter how attracted he is towards Feng Shi Zhen, she will not give him that kind of reciprocation.
What I didn't like: Maybe because the drama followed the book so closely so that after I read the book I didn't feel as much intrigue or suspense for the drama but the drama definitely felt contained. It's not a drama where you need to go back to watch it multiple times like we have done for The Story of Ming Lan or Empresses in the Palace to understand the underlying plots that unfolded. Instead, the book and the drama does a great job in uncovering everything that is needed so I don't feel like I need to go back to rewatch it.
I do attribute some of that to the wooden acting of many of the side characters and also Xu Wei Zhou, the male lead. I think he's very attractive no doubt, but when compared to Meng Xu An, there's just not as much depth. I also don't think Feng Shi Zhen as a character had much to "act" especially when compared to say Rattan. Most of these characters were just "there", moving along with the plot.
Some of the woodenness actually came from the voice dubbing. Usually, voice dubbing is there to evoke more emotion but I for some reason often felt like I was just listening to someone read a script so it did take me out of the drama quite a bit.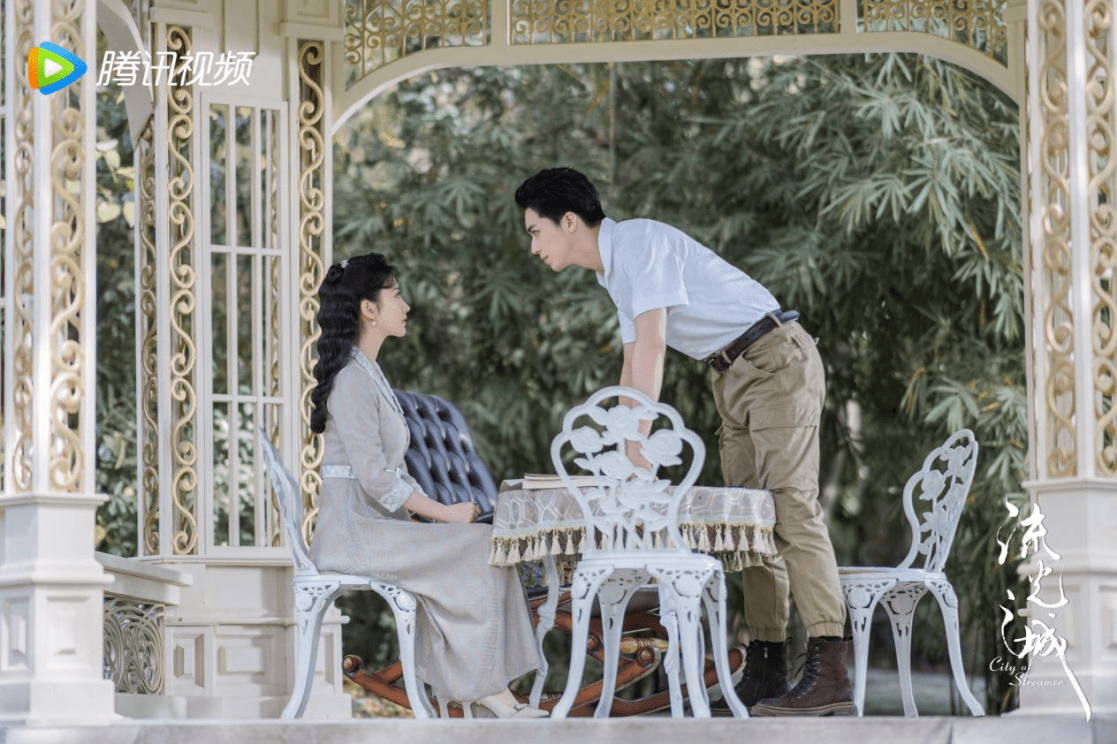 Ultimately, I liked the drama for what it was. It was a fun and fair romance drama to watch. I was not rolling my eyes at what the female lead was doing for the lead as I did in Novoland Pearl Eclipse and also some other dramas we'll talk about which is already a low bar. Thus I give this drama a 7.
-Karen