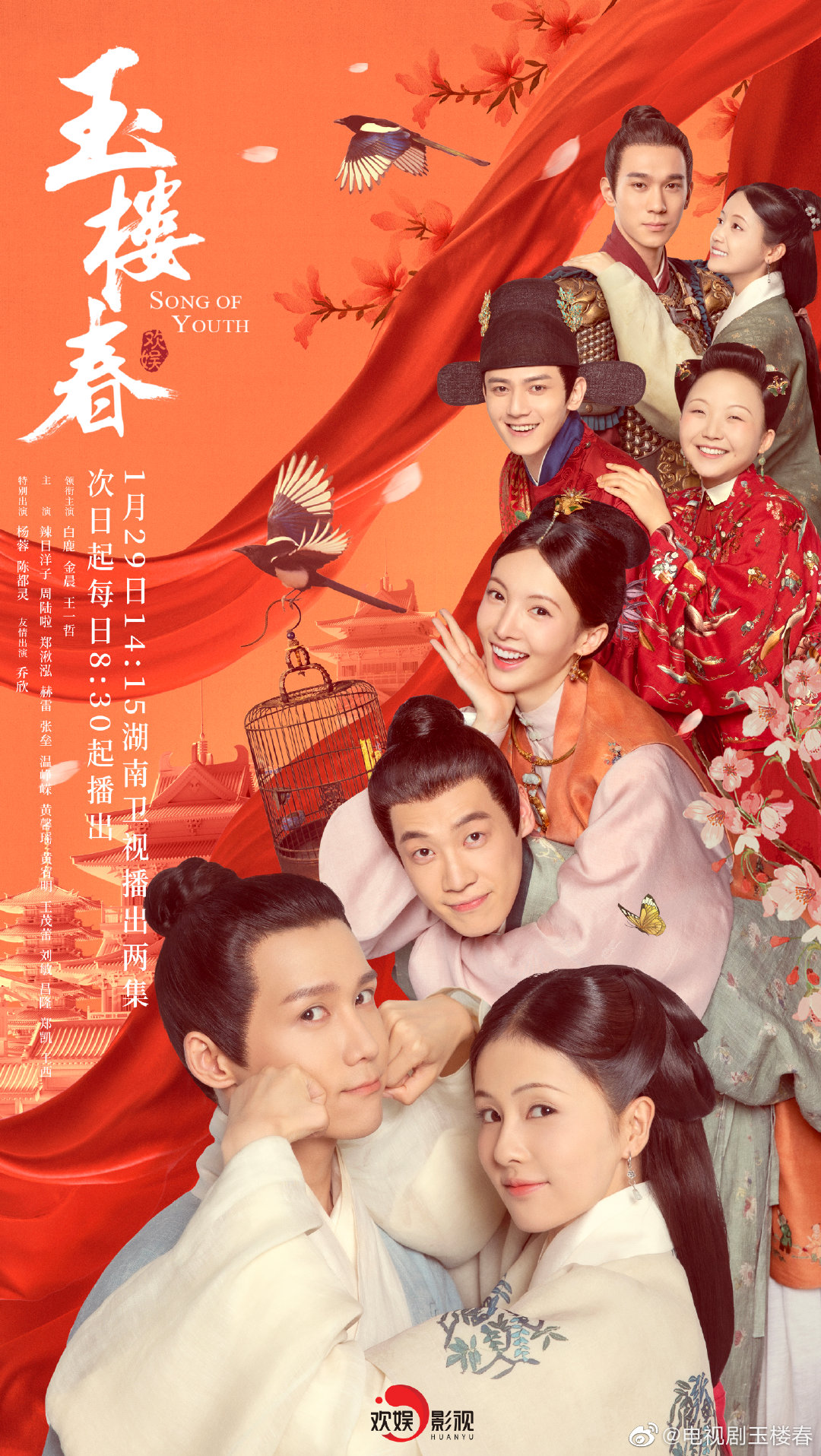 Review: Song of Youth (2021) 玉楼春
Summary: Set in the Ming Dynasty, this drama portrays the relationship struggles in the wealthy Sun family. 4th son Sun Yu Lou ft Wang Yi Zhe falls in love with the daughter of a executed minister, Lin Shao Chun ft Bai Lu and is determined to marry her. After solidifying their relationship, the drama turns to the other struggles within the Sun family to often times hilarious effect.
Overall rating: 7/10
Overall thoughts: The costumes, set design and soundtrack are some of this drama's best features as it had me hooked in the Ming dynasty setting which I have historically found to be rather bland. The secondary characters also outshone the main leads as they brought additional depth and color to the story. Overall, a fun, casual drama to watch.
This is a drama by YuZheng who helmed the popular The Story of Yanxi Palace and the Gong (Palace) series. It's clear that since he found success in the Story of Yanxi Palace, he's hoping to capture the same success in subsequent dramas by having special care on costume and set design as well as having a no-nonsense female lead. It wasn't the runaway success that YuZheng hoped but I thoroughly enjoyed it. It's overall a feel good drama with some heartbreaking moments but for the most part is quite satisfying and easy to watch. It's not overly memorable but does have a lot if interesting history portrayed throughout the drama that I appreciated.
The main lead actress Bai Lu had a ton of screen time this year not only with this drama, but with the more popular Zhou Sheng Ru Gu (One and Only). I personally liked her better in this drama where she plays Lin Shao Chun, the daughter of a framed court minister who grew up in a Chinese theater company, hoping one day to clear her father's name. She meets Sun Yu Lou, son of a powerful minister at court, who instantly falls in love with her. Incidentally, his father is the one who put her father in prison and caused his death. The drama revolves around their relationship and the relationship of the rest of both their family members.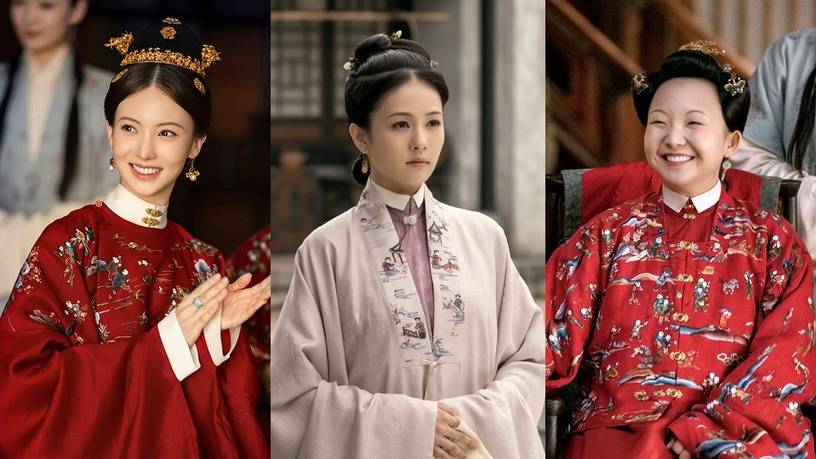 The drama does well in minimizing conflict resulting in miscommunication and having issues resolved relatively quickly. In multiple plots against Lin Shao Chun, other dramas would have had her fight with her husband or her in-laws but in this drama she was able to avert those pitfalls through her intelligence and communication to find the real culprit behind whatever was happening. That's what makes this drama such a satisfying one to watch.
It's largely low stakes as the conflicts facing Shao Chun involve helping her brother and sister-in-law repair their marriage, stop another sister-in-law from bullying her, or help yet another relative runaway from a dead marriage. These relatives are probably the most fun of the dramas I've seen and why I enjoyed it so much. La Mu Yang Zi who portrayed the eldest sister-in-law certainly garnered quite a few positive reviews for her portrayal in this drama. Where the stakes do become higher aka escalate to involve the emperor, it feels like everything is in hand because most people in the drama are not portrayed as incompetent.
Many people didn't care for the main male lead and I totally understand why. He's rather boring and relatively inept compared to his superpowered wife. His best attribute is his unconditional love and support but honestly, this drama would barely miss him if he wasn't around.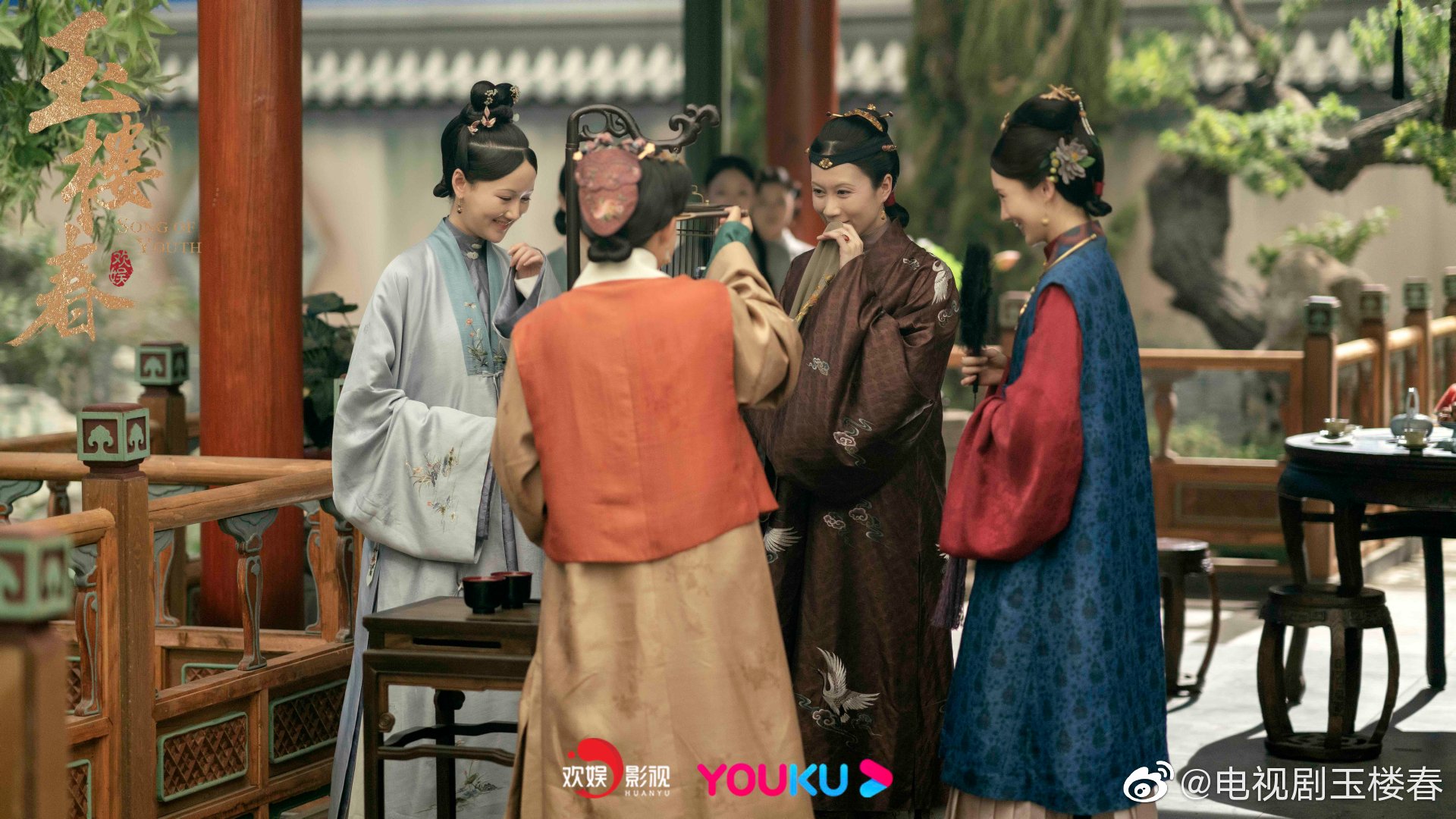 Bonus – I thought the soundtrack for this drama was absolutely lovely and have it on repeat quite a bit. The songs are entirely Chinese traditional music oriented and one song, Ren Jian, is almost ethereal. The main theme, Zi Chai Ji, I also have on repeat and it's actually quite easy to play along with on my Zither so I've been doing that as well. That's how much I liked the songs.
-Karen