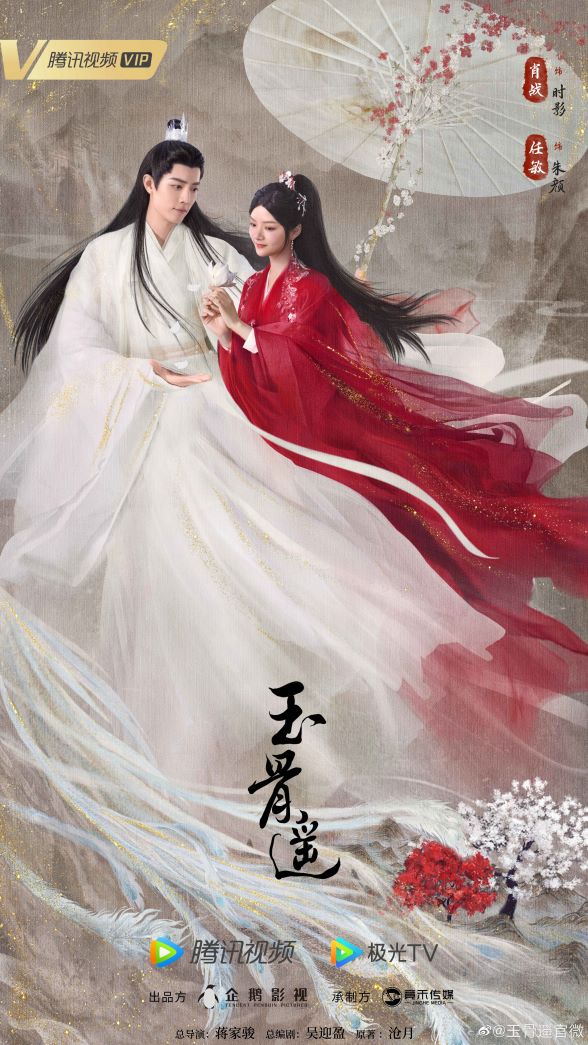 The Longest Promise (2023) 玉骨遥
Summary: Prince of Kong Sang, Shi Ying ft Xiao Zhan and Princess of the Crimson clan Zhu Yan ft Ren Min had their lives changed in their youth. He becomes her master and she his disciple for 3 years after a mistake. Shi Ying seals away Merfolk Zhi Yuan ft Fang Yi Lun, after mistakenly assuming he's the Sea Emperor. Ultimately, Zhu Yan pierces Shi Ying with the jade bone but their destiny was already changed the day of their fateful first meeting.
Total Episode Count: 40
Initial Airing Date: July 2, 2023
Platform: Tencent
*Note – English translations may not match official translations
.
Rating [after 6 episodes] 5/10: Despite beautiful scenery, decent CGI and Xiao Zhan as the headliner, this drama is unfortunately a let down by the unappealing character traits of the female lead played by Ren Min and unoriginal story tropes.
A chase worthy drama? Nope. I gave up.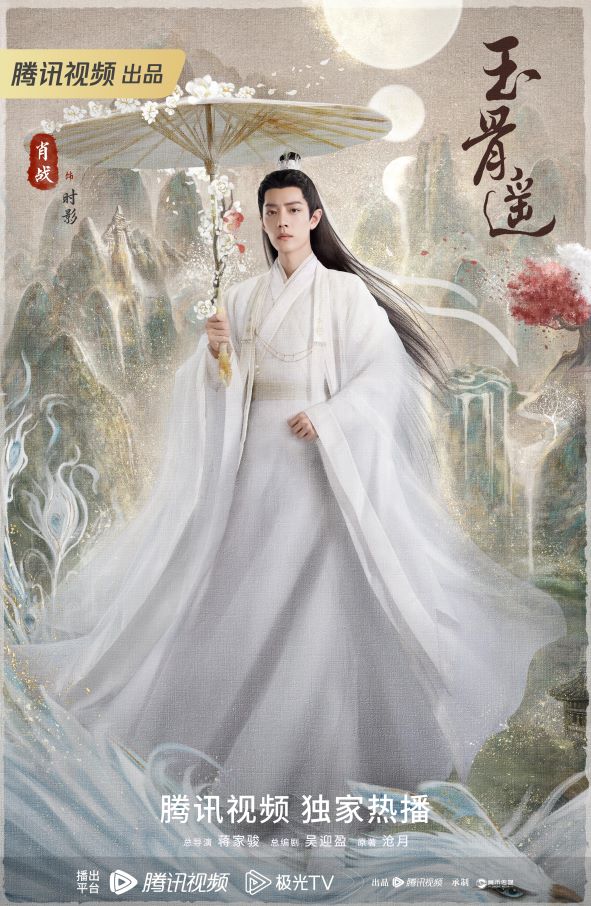 shi ying 时影
xiao zhan 肖战
Kind, quiet and reserved prince of Kong Sang.
zhu yan 朱颜
ren min 任敏
Eager and opinionated Crimson Clan's Princess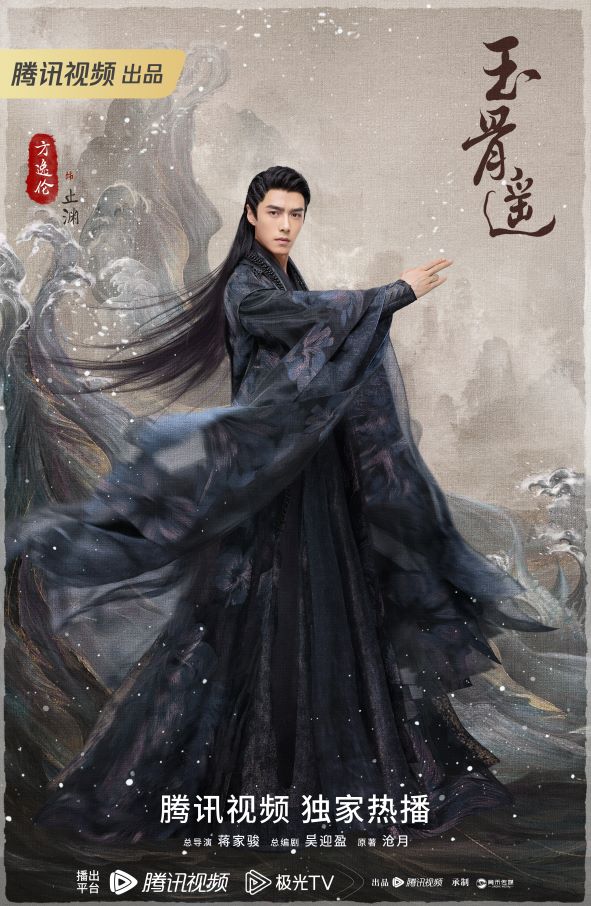 zhi yuan 止渊
fang yi lun 方逸伦
The mermaid clan's number one warrior
bai xue lu 白雪鹭
wang chu ran 王楚然
Cousin to Shi Ying, and daughter of the City of Ye's leader.
Plot overview
When Zhu Yan, princess of the Crimson clan, was young, she secretly tried to procure a beautiful flower atop a rooftop for the young prince of Kong San. She's hoping that she can convince him to allow her to practice mystical abilities. The young Shi Ying, Prince of Kong Sang, sees and helps her grab the flower. She is grateful for his aid and they part. However, shortly after, she falls from the rooftop and startles Concubine Qiu Shui of the mermaid clan and currently pregnant. She tries to punish Zhu Yan but Shi Ying steps in to divert the punishment away. This causes Concubine Qiu Shui to retaliate.
That night, at a banquet, she enacts her plan. In front of the King of Kong Sang, she weeps that Shi Ying punished her earlier which causes the King to punish Shi Ying as well. Then, Shi Ying is tricked by Qiu Shui to enter a residence. She swings a sword towards herself but frames Shi Ying to have killed her in front of the King. The King is heartbroken at his loss and enraged his son did this, so much so that he tries to kill his son for revenge. The Queen, Shi Ying's birth mother, arrives to save him. Soon after, news travels that the Queen and Shi Ying died by suicide through flames that were set.
News travels fast to Zhu Yan who wants to go save Shi Ying. She blames herself for the series of events that happened that day as Shi Ying was only trying to protect her.
She decides to spend her time discovering the power that will allow her to revive Shi Ying, not knowing that he is still alive. Their paths cross once again at Jiu Yi Mountain.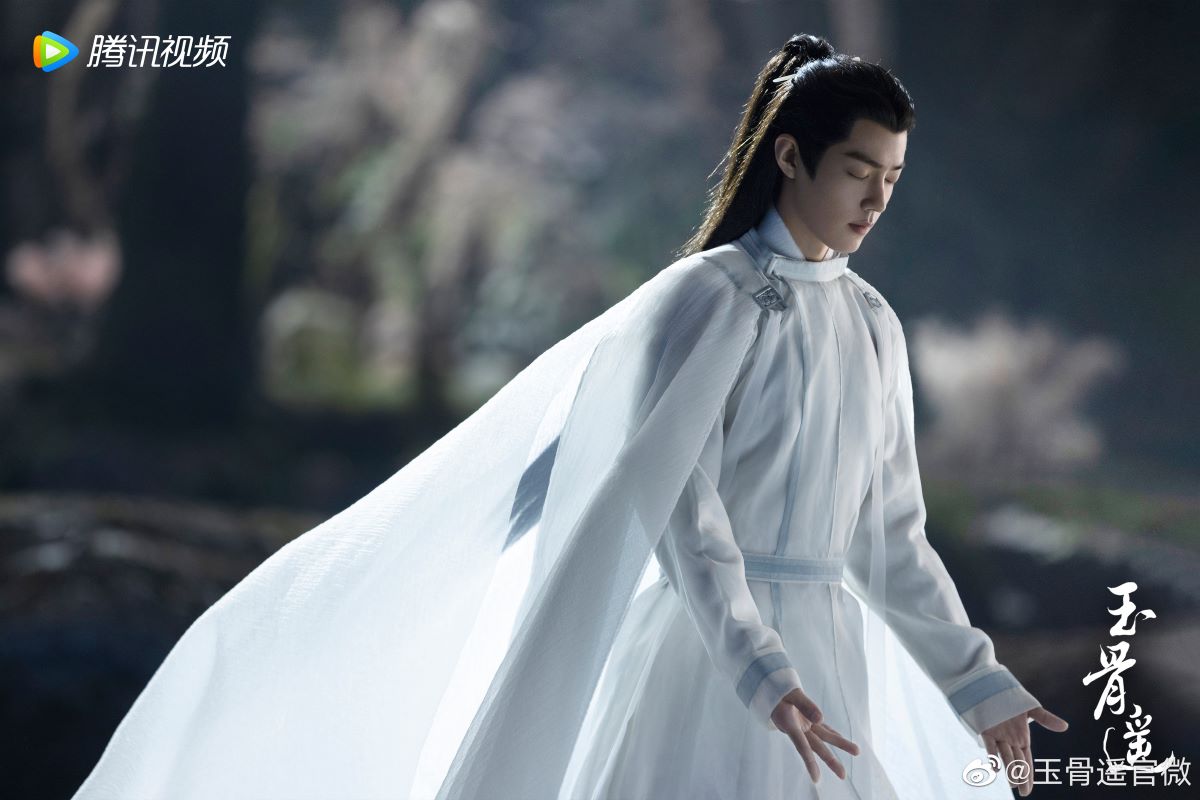 Overall Thoughts
Xiao Zhan's second drama to air this summer. This drama was filmed in 2021 and was highly anticipated by his fans given that it is another fantasy drama and his breakout hit was the fantasy drama, The Untamed. Oddly, The Longest Promise effectively aired with little notice on Tencent as various platforms inundated the summer schedule with new dramas hoping to secure that summer hit. Due to Xiao Zhan's star power, this drama already breached 27,000 on the popularity index 2 days after airing. We'll see if it can break his prior record in The Youth Memories.
However, this is a step back in acting for Xiao Zhan from The Youth Memories. Either he 1) doesn't connect as much with the character of Shi Ying compared to Xiao Chun Sheng, 2) had more time to hone his acting capabilities for Xiao Chun Sheng, or 3) just doesn't do well when acting a character who is more pensive but the effect on screen is night and day vs The Youth Memories. Give me more Xiao Chun Sheng please.
The bigger issue in the drama is Ren Min, the female lead. She was alright in Serenade of Peaceful Joy as the Princess Hui Rou which is where most people saw her for the first time. But her acting in this drama is rather exaggerated and forced and honestly, the character of Zhu Yan is not very likeable. The screenwriters tried to showcase an independent, brave, cute young woman but the result we got on screen is an arrogant, loud and obnoxious girl. I often found myself hoping she would just stop talking. To make things worse, Xiao Zhan and Ren Min don't have great chemistry due to her over the top portrayal paired with his unengrossed one.
Generally, these fantasy focus on presenting a beautiful couple on screen. Sadly, Ren Min is outshone by the second female lead, Wang Chu Ran in terms of pure physical appearance. Ren Min's hairstyle in this drama is utterly unflattering and does a poor job of bringing out her beauty (which Serenade of Peaceful Joy did rather well). Wang Chu Ran, on the other hand, does look like she fits in a fantasy drama just right and I'm scratching my head wondering why she didn't get the lead role. However, she seems to either not have the resources to play the female lead or else enjoys playing these nastier/manipulative second female leads because she's done so in several dramas. But that will change in her next drama with Yang Yang which should come out soon.
I gave this drama a try and unfortunately, this will be a pass for me after 6 episodes. I usually try to stick it out for dramas I write reviews for but I don't think I have it in me to continue. I thought I'd write my honest opinions here for those wondering if they should give it a go. Let me know if you agree or disagree with my thoughts!
-Karen