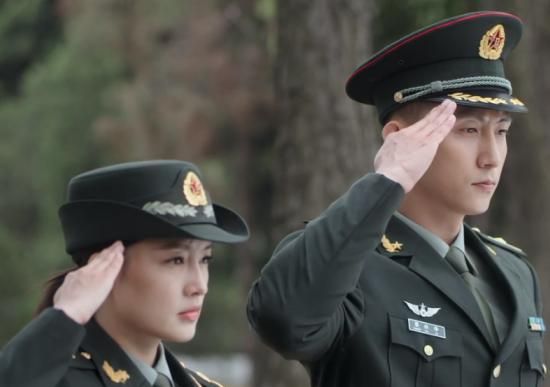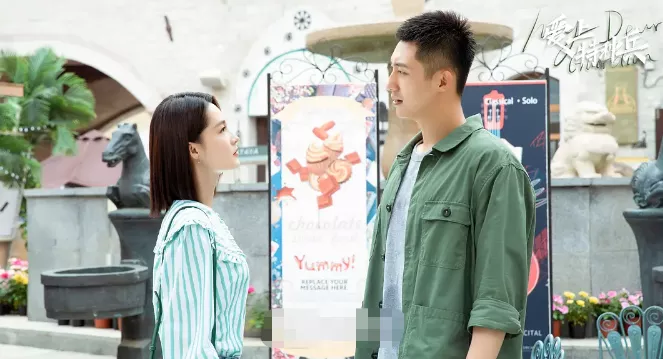 My Dear Guardian (2021) 爱上特种兵 Review
Summary: Liang Mu Ze 梁牧泽 (Huang Jing Yu 黄景瑜) is a special forces captain who meets the young military doctor Xia Chu 夏初 (Li Qin 李沁) while both were abroad. Their initial meeting was unpleasant but fate places them together. Sparks fly as each does not back down but soon learn to respect each other's passion for their chosen career.
Overall rating: 7.5/10
View this drama primarily for the cute romance between Li Qin and Johnny Huang and their dedication to their career. Take this as a light-hearted drama only, not to be taken too seriously.
Premiering in June of 2021, I've been chasing this drama the last month and have been struck by how sweet Li Qin and Johnny Huang are both in the drama and outside of it. The show released soooo many behind the scenes/blooper clips many of which are on Youtube and it's just too cute to watch the two interact.
DouBan, the popular Chinese drama ratings system, rates this drama rather poorly at only 4.4. I can see why people rate it this way but one cannot deny that this drama was incredibly popular this summer. It trended multiple times on Weibo (Chinese Twitter) and the stars, Li Qin and Johnny Huang also enjoyed a surge in popularity. The primary reason is because of the chemistry between Li Qin and Johnny Huang.
I'm a huge fan of Li Qin as I think she is gorgeous but Johnny Huang does a great job portraying a military captain. He is one of the few actors who is actually quite strong and does many of his own stunts. That adds to the believability of his role even though many of the conflicts that happen seem rather contrived. That does not detract from the fact that Li Qin and Johnny are great casting for these roles.
Story: This is a rather classic story of two incredibly attractive people starting off hating each other, and then somehow ending up roommates, then pretending to be dating, and then actually falling in love.
Episode 1 shows the resident military doctor Xia Chu getting experience abroad at a fictional place called Isaia. There, she runs into Liang Mu Ze and they get into a fight over something rather trivial. Once she returns to her hospital though, she is caught up in a terrorist attack and has to try to remain calm in this hostage situation. None other than Liang Mu Ze's team comes into save the hostages but his good friend Tian Yong is injured. After this experience, the two develop disgust for each other as Liang Mu Ze does not think Xia Chu is a good soldier or a good doctor.
Once back in China, it just so happens that Xia Chu is stationed at a hospital and looking for a place to stay. Her mother says she has a friend who has an apartment she can stay at. Xia Chu happily agrees but once she walks into the apartment, bumps into none other than a shirtless Liang Mu Ze. They of course bicker but given Xia Chu has to head to the hospital, they let it go for the time being. Oh and Xia Chu randomly picked up a cute cat on the street so she's moved in with her cat.
On Xia Chu's side, she is focused on becoming an accomplished cardiothoracic surgeon but the sudden reappearance of a childhood friend, Zhuo Ran, starts creating tension in the drama.
On Liang Mu Ze's side, he is a highly trained special ops soldier and spends most of his time at base but suffers from guilt over the death of his good friend 8 years ago. He and his team participate in uncovering the cause of the terrorist attack in Isaia as well as stopping a drug crime lord.
Thoughts:
Pros: This drama shines when it's focused on the interactions between Xia Chu and Liang Mu Ze. Xia Chu is a hard working and intelligent doctor doing residency. She does not back down from a challenge particularly when it comes to her patients. She also is not afraid to tease Liang Mu Ze. Probably one of the funniest scenes in the show is when Liang Mu Ze bullies Xia Chu into helping him change his bedsheets and Xia Chu provides him with a full Sailor Moon set! HAHAHAHAHA.
As a Sailor Moon fan, I absolutely loved this and am quietly wondering where I can get this set for myself. Hehehe.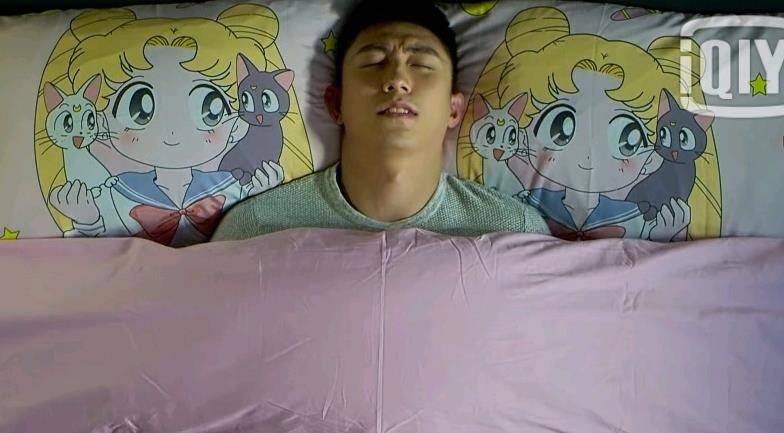 As the two spend more time together, they slowly develop more respect towards each other. Each is passionate about their careers as a doctor and a soldier in the Chinese military. Liang Mu Ze, in particular, trusts Xia Chu unconditionally and is always there to support her. This is probably every young woman's dream boyfriend/husband material. Of course, though, they don't shy away from the realities of what it means to date a soldier -lots of moving, uncertainty and even death. The first 12 episodes of this drama in particular are so sweet watching these two change their attitudes towards each other.
It is impressive to see the actors physically fit and doing real stunts in the show. It's a different type of action compared to kungfu dramas I've watched and this military subject is not one I'm usually keen on viewing so it was a nice change of pace.
Cons: The show falls short in executing the conflict beyond the romance storylines between Xia Chu and Liang Mu Ze. Xia Chu's childhood friend Zhuo Ran's return to her life causes all sorts of issues as he is not simply a childhood friend anymore, but is involved in the criminal ring of a violent drug and crime lord. The show threads this story line into the show to try to create challenges that Liang Mu Ze's team must face. Certainly, it gives a lot of rather cool scenes where Liang Mu Ze is a badass fighter but to me, that whole story line was annoying and a drag. There are incredibly heavy topics in this show which were quite odd to balance out with the super cute and bubbly interactions between Xia Chu and Liang Mu Ze.
I could not care less about Zhuo Ran's relationship with Mi Gu, Xia Chu's best friend. The entire time I was thinking to Mi Gu, girl, get some self respect. Same thing with the story line of Xiao Xue, Liang Mu Ze's cousin. The drama tried to take itself too seriously which I understand. It's a great way to showcase the sacrifices people make as doctors and military soldiers which is admirable no doubt, but because these storylines moved beyond what was available in the book, the drama fell short in landing the impact on viewers.
Book differences and thoughts:
So when the drama first aired the first 8 or so episodes, I was like, OK, this drama seems super cute, let me read the book the drama was based on so I binged that. The book is actually much simpler than the story lines in the drama and it's primarily focused on the romance between Liang Mu Ze and Xia Chu. The book I felt was a romanticized view of what a military doctor and a special force's romance would be like.
While I just commented on how I think the added conflict in the drama could have been done better, I do think it was needed to round out the characters. In the book, I couldn't tell why Xia Chu was a particularly good doctor which the drama actually emphasizes through her actions. I'm actually glad they gave Xia Chu more independence and the ability to hold her own, rather than being primarily focused on her relationship with Liang Mu Ze. The book also I don't think did enough to highlight some of the true conflicts involved in being a military doctor and solider which the drama helped supplement.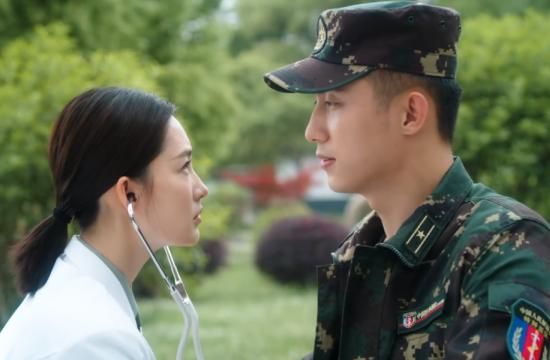 Some last thoughts – watch this drama if you want something super cute between two very attractive people where the man is actually fit enough to pick up his girlfriend. Sometimes you know it's cliche but you just like it and that's how I feel about this drama. There are WAY too many coincidences for this drama to work in real life but Xia Chu and Liang Mu Ze are adorable together.