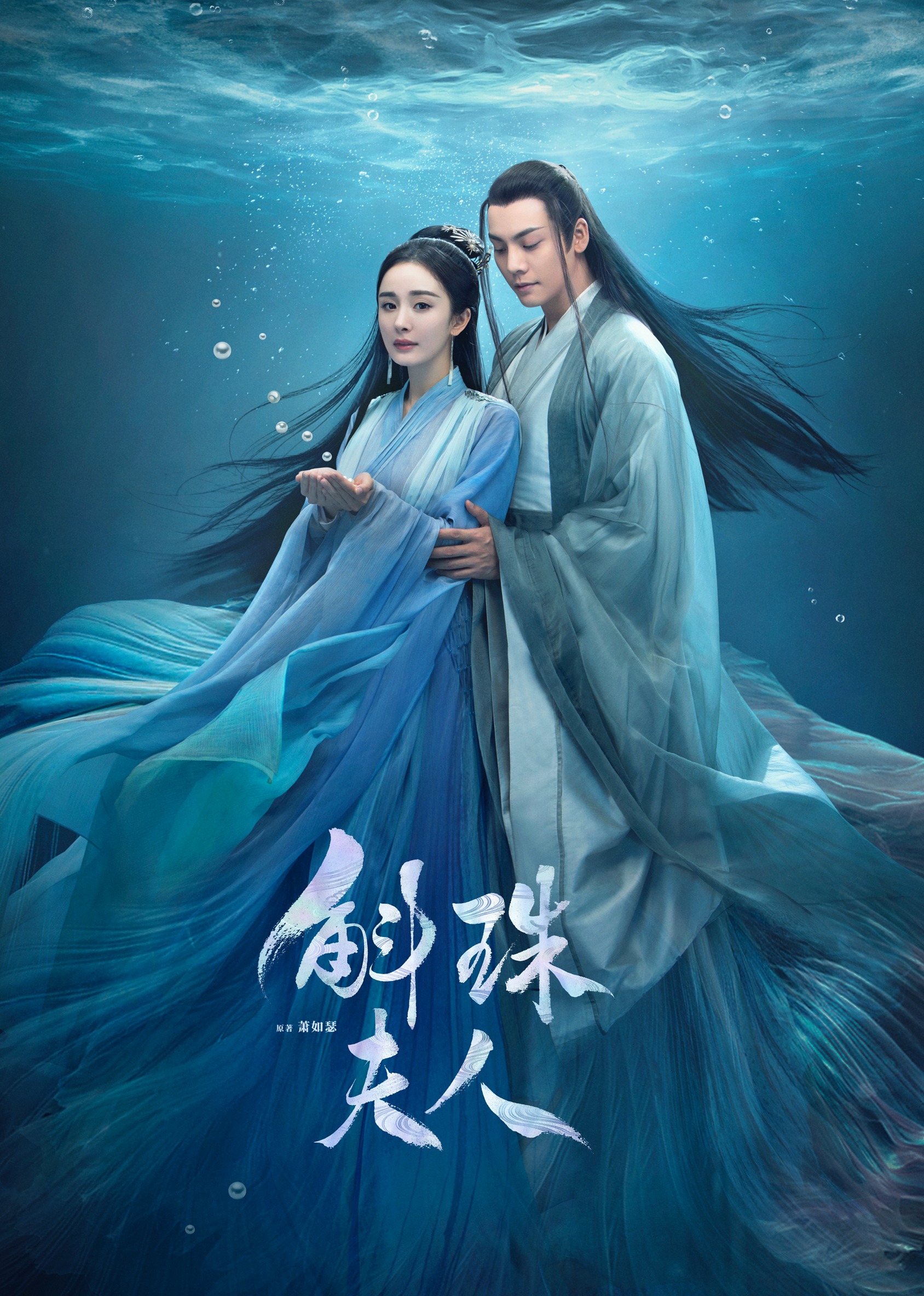 Novoland: Pearl Eclipse (2021) 斛珠夫人
Summary: The young girl Hai Shi (Yang Mi) was set as bait to procure naga pearls which set off a chain of events that changed her life.
Following the death of her father and her escape from soldiers threatening her family, she is taken by Fang Zhu (William Chan) to train in the capital as a man and his student.
As Hai Shi grows up, she must balance her love for Fang Zhu and the threats to the Empire.
Overall rating: 6.5/10
An engaging mystical setting, strong visual effects, high quality production value and a relatively strong secondary cast makes for a fun show that unfortunately is set back by a lackluster script and cliched, often forced conflict.
As a fan of Yang Mi for more than a decade, I gave this drama a shot immediately because, well, it's Yang Mi. I've watched every historical drama of hers in the last 10 years and am always rooting for her to do well. This drama only has a 5.2 rating on DouBan which I personally think is a little low but that does not mean it is not popular. On Teng Xun or QQ which has sole airing rights to the drama, the show hit 300million+ hits by the series finale. On Weibo, every day the show aired and even in the days immediately after its finale, there were plenty of top posts trending from the drama.
Yang Mi and Chen Wei Ting/William Chan participated in a couple rounds of marketing where they did photo shoots together and live streamed to promote the show which was fun to view as Yang Mi and William Chan worked together years before in Gu Jian Qi Tan (Sword of Legends).
The biggest surprise actually came in the relationship between secondary characters Emperor Xu and his concubine, Ti Lan.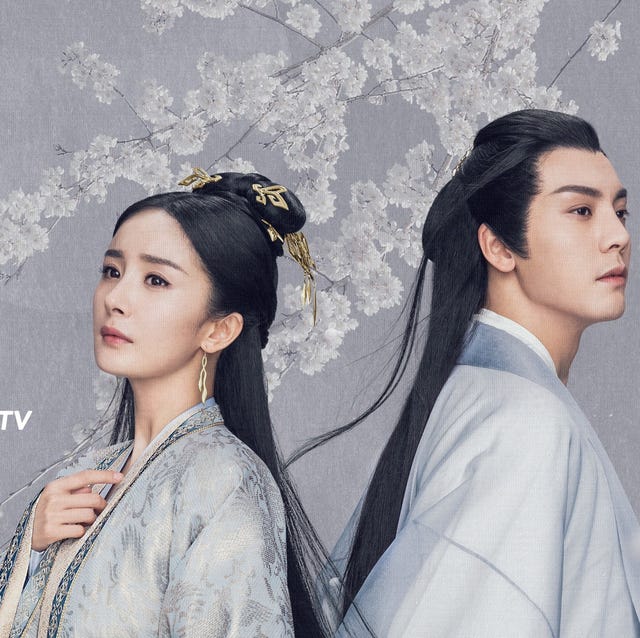 Story: Set in a mythical land, the young girl Ye Hai Shi (Yang Mi) was set as bait by her father to procure naga pearls, tears of Chinese mermaids. Young Hai Shi was saved by the mermaid after her father tried to kill her for those pearls which led to Hai Shi being bestowed a special connection to the mermaid.
Upon returning to her village, she sees the village threatened by soldiers seeking the naga pearls. In trying to escape the attack, she is saved by a passing Fang Zhu who takes her to the capital. There, she grew up as a boy and trained with her adoptive brother, Fang Zhuo Ying, to become a bodyguard for the Emperor Xu.
As Hai Shi and her brother grow up, they help their teacher, Fang Zhu, who in reality is Fang Jian Ming, the Duke of Qing Hai and the Emperor's best friend, complete missions to protect the Emperor and the Zheng Empire.
Main characters:
Fang Hai Shi (played by Yang Mi) – Originally from a pearl harvesting village, she became the student of Fang Zhu after her village was threatened by soldiers. In the capital, she trained to become an elite bodyguard for the Emperor as a man but also slowly developed feelings for Fang Zhu.
Fang Zhu/Fang Jian Ming (played by William Chan) – The Emperor's most trusted advisor and best friend, Fang Zhu is the Duke of Qing Hai and responsible for the safety of the Emperor. Due to previous tragedy, Fang Zhu and the Emperor are linked by an ancient bond to keep the Emperor's line safe.
Emperor Xu (played by Xu Kai Cheng) – The Emperor of the Zheng empire who lost his beloved wife, Zi Zan, during a coup that also killed two of his brothers. Post the tragedy, Emperor Xu became easy to angry as his grief could only manifest inwardly.
Ti Lan (played by Chen Xiao Yun) – Princess from Zhu Nian sent to the Zheng Empire to marry, she is the spitting image of her sister Zi Zan. This triggered the Emperor's grief and therefore suffered heavily at his hands.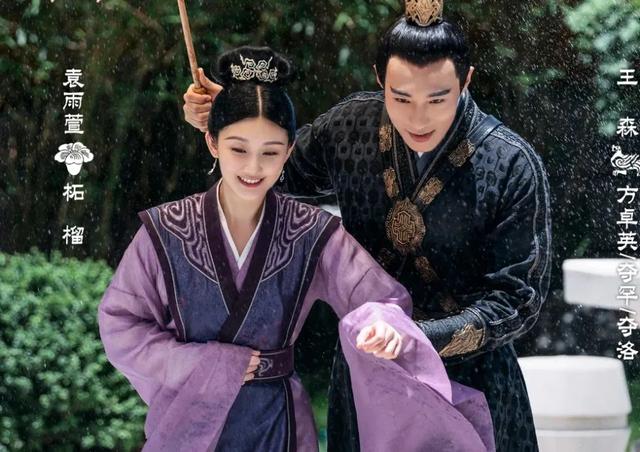 Fang Zhuo Ying (played Wang Sen ) – Another student of Fang Zhu and adopted older brother to Fang Hai Shi, he also grew up in the Capital to serve the Emperor. In reality, he is royalty from a northern clan.
Zhi Liu (played by Yuan Yu Xuan) – A young woman in charge of palace embroidery, she and Fang Zhuo Ying developed feelings for each other. But before they could express their affections, Zhi Liu suffered a devastating blow due to an attack in the palace.
What I liked:
Emperor Xu's realistic portrayal of inwardly manifested grief.
Di Xu to me is one of the most interesting characters in the drama. He is the centerpiece which all of the other characters revolve around. As a young prince, he had a best friend in Fang Jian Ming and a doting wife in Zi Zan, a princess from the neighboring nation of Zhu Nian. There was not a whole lot more he wanted.
But all of that changed during the Coup of Prince Yi which caused the death of Fang Jian Ming's entire family and the death of Zi Zan who was pregnant at the time. Emperor Xu was also gravely injured which forced Fang Jian Ming to enact the Bai Xi ritual in order to save his life, thereby connecting the two lives forever.
Stricken with grief over the death of his beloved wife and unborn child, Di Xu, who ascended the throne after the death of his two brothers involved in the coup, became suicidal and explosive with anger. He was snide and condescending to pretty much everyone around him. In essence, he is a man who lost his entire family and is a burden to his best friend but must take on the role of Emperor.
This all came to a head when Zhu Nian, the nation where Zi Zan came from, sent her younger sister to marry him to continue this alliance between the two empires. But, this younger sister, Ti Lan, is a spitting image of Zi Zan.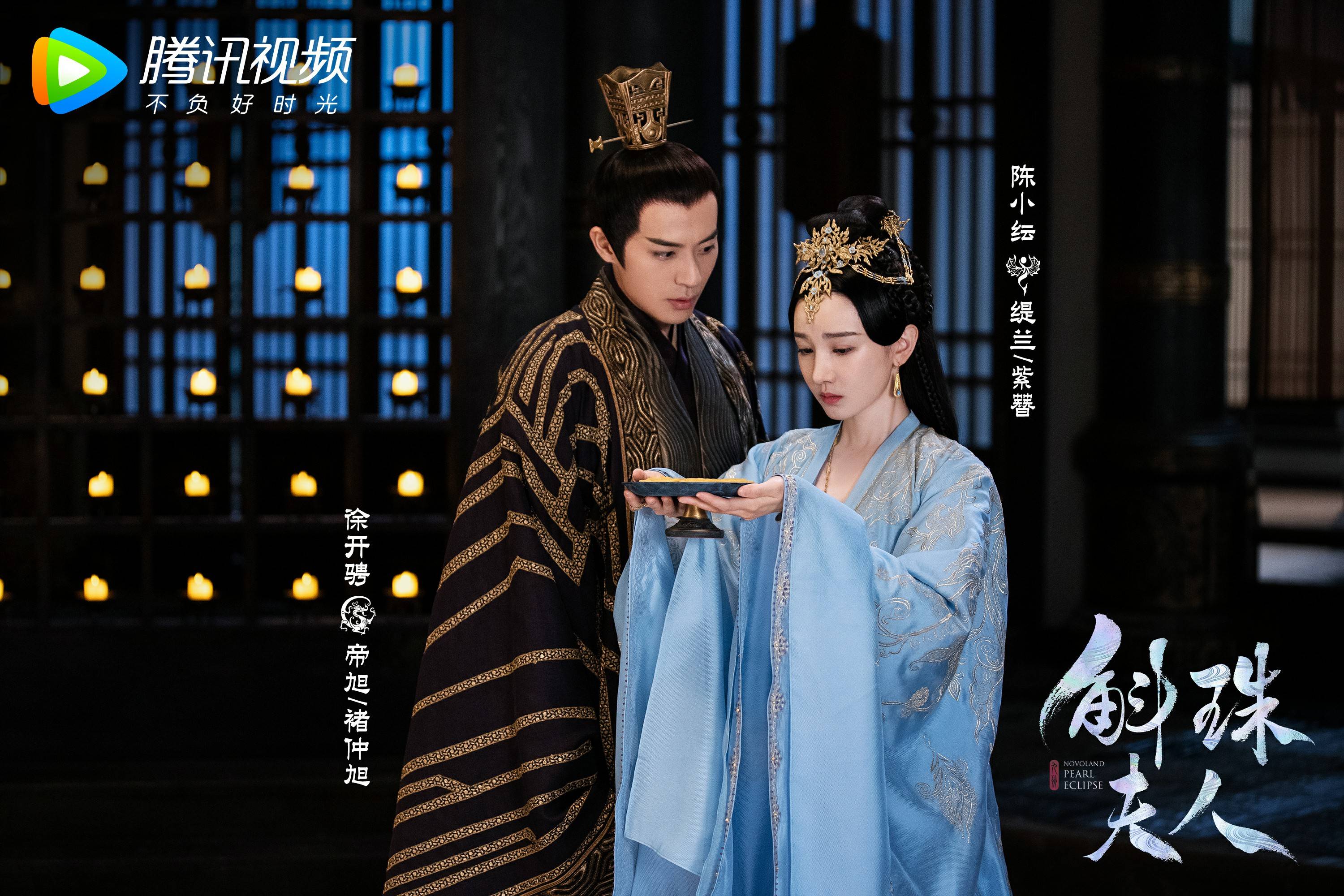 In any other drama, I could see Di Xu suddenly fall in love with this sister, Ti Lan, simply because she looks like his lost love and then be manipulated because the nation of Zhu Nian must have known what the were doing sending Ti Lan. Instead, in Pearl Eclipse, the Emperor fully knows that the two are not the same. So instead, he is extremely explosive towards her and punishes her often times without her knowing why. It's simply because she reminded him of his tortured past.
Now, in absolutely NO WAY should any woman EVER accept a man who puts his hands on her so that portrayal by the Emperor is NOT to be condoned. A lot of what he did would be enough to put him in jail by today's standards but I appreciate that the Emperor is extremely clear headed knowing these two are entirely different people. This is also a portrayal of a man who clearly never processed his grief and let it manifest inwardly which led to his explosiveness. This paved the way for the Emperor to develop his feelings for Ti Lan that may have been influenced by Zi Zan but is still independent of her. That's actually more respectful of Ti Lan than if he pretended she was someone else.
The Emperor is further complicated by the fact that while he does want to die to be with his wife, he feels a sense of responsibility to his people to be at least, a decent Emperor who provides for the people. It's difficult to see at first because the earlier episodes are all about him being abusive towards Ti Lan but when it comes to court and his job, he takes it very seriously.
After realizing that he's grievously hurt Ti Lan as a direct result of his grief, he learns that his anger stems from wanting to feel again but also not wanting to feel because of memories of the past. Once he moves past his grief and accepts that he must walk out of the past, he becomes a doting and loving husband once more, this time to Ti Lan.
Supportive Friendships – (1) Emperor Xu/Fang Jian Ming, (2) Fang Hai Shi and Fang Zhuo Ying, (3) Fang Hai Shi and Ti Lan
Fans and marketing focused too much on the couples of this drama but I don't think emphasized the extremely supportive friendships showcased in Pearl Eclipse. And by friendships, I think they're more like brotherhoods and sisterhoods. These relationships stayed true throughout the drama which was incredibly refreshing and heartfelt.
Emperor and Fang Jian Ming – these two grew up together and went through hell and back. Sure, Fang Jian Ming always felt a level of guilt for his actions that led to Zi Zan's death and therefore dedicated his life to the Emperor, but the two often only need a glance or a motion towards one another to signal that something is afoot and either action or inaction is needed. This level of understanding is what makes the Emperor so complicated. He needed anger management but trusted Fang Jian Ming with his life.
Fang Hang Shi and Fang Zhuo Ying – These two were both adopted by Fang Jian Ming to train together as teens. I personally loved their sibling interactions with each other. Zhuo Ying always looked out for his younger sister who the world thought was a man but only he and Fang Jian Ming knew the truth. Their sibling banter were some of the funniest dialogue in the drama and it seemed so natural. Who doesn't want to have a big brother like Zhuo Ying?
Ti Lan and Hai Shi – Ti Lan knew from the very beginning that Hai Shi was a woman after ill placed hands on Hai Shi during a harrowing escape revealed the truth to Ti Lan. Though their stations were quite different, Hai Shi tried to look out for Ti Lan while she could and Ti Lan did the same. When the two ended up in the imperial harem together, their open conversations as sisters were incredibly satisfying as there was no hidden agenda between the two of them, just sisters looking out for each other and wanting the best for each other.
What I didn't like:
Fang Hai Shi/Fang Jian Ming's back-and-forth relationship
Ok. Yang Mi, I love you, but the chick you portrayed needs to just CHILL. Hai Shi has the hots for her teacher, which fine, but she is refused by him multiple times and she STILL does not relent. Every time she DOES give up, Fang Jian Ming does something that makes her think he actually does have feelings for her and returns to him. This level of stubbornness is generally not attractive.
He also needs to be more heartless in his refusal of Fang Hai Shi. Maybe I paid too much attention to Di Xu and Ti Lan's relationship that I never felt the love Fang Jian Ming felt for Hai Shi was as natural. Is it just because they spent a ton of time together?
In any case, I thought the relationship was rather forced, or at least the drama was rather forced. There have been plenty of dramas where communication was the antidote to all problems and so the miscommunication and secrets in this drama seemed like it was too cliche.
It did seem like there was tension for tension's sake because that's what tugs at heartstrings.
Acting –
I'm probably going to be pummeled over the head with this but I thought that out of everyone in the drama, Yang Mi's acting was the most problematic. Perhaps it's because she didn't use a voice actress this time which is commendable but for most of the drama, I just felt that I was watching Yang Mi say her lines. There were several instances throughout the drama where this was abundantly clear and a perfect example is when Hai Shi has a conversation with Ti Lan towards the end of the drama. The two women are chatting as good friends but when Hai Shi gets up to leave, everything she says is like she's saying memorized lines. There's not a whole lot of emotion.
I don't know, I feel like everyone else's acting I could get into but Yang Mi, for the most part, I just saw Yang Mi. Not Fang Hai Shi. Her previous roles were much better in this regard.
Summary: Overall, I at least "chased" this drama to the end and still watched the drama through its entirety. That's more than can be said about a few other dramas this year where I tried to watch it and gave up. You can tell the cast and crew put effort into trying to make this drama look good and the script was also changed from the storylines from the book that this drama was based on to be more palatable to current audiences. However, I did still think this drama was lacking in perhaps heart, primarily from the main leads. I would say give this drama a go since it does feature Yang Mi whom I love though do not be hesitant to recognize that there are areas of improvement that would have made this drama into an even better one.